(FESTIVAL SUBMITTED 2022)
Stikker is a oneshot crime/dramma shortfilm.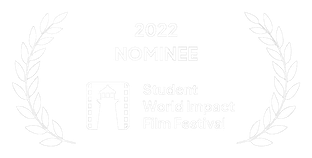 ---
MOVIE SYNOPSIS

ANDREAS, a young man (18 years old). He just became a member of a gang
in Denmark. In order to become a real member who is trusted by others.
He has to be put to the test. He's tasked with confronting Kasper, a
previous member of the gang, who slipped up. Andreas is unsure of the
actions they require him to take. But he accepts the opportunity to
prove his worth in the gang, even though he is not comfortable with it.
He now has to stab Kasper.

---

CAST:

Andreas - Oliver Overgaard Reichhardt
Jonas - Anders Carøe Christensen
Kasper - Emil Slotsvang
Louise - Thea Outzen​​​​​​​

CREW:
Directed by - Clemens Tolstrup
Director of photography - Peter Thaysen
Produced by - Emil Mølgaard
Written by - Clemens Tolstrup & Peter Thaysen
First assistant director - Karl Toft
Editor - Karl Dalum
Sound designer - Laura van Velzen & Rebecca Srimali Arachchige-Jensen
Gaffer - Mike Jensen
B - Camera opperator - Laura van Velzen
Boom operator - Jonathan Løvsgren Nielsen
Production manager - Filippa Lenth
Best boy - Laura van Velzen
Best boy - Frederik Albert Berthing​​​​​​​